Thank you for considering the Child Care Innovation Fund as a potential partner in the innovative work of your organization or partnership. To help you get to know us better, we recommend you visit our Priorities pages to give you a sense of the focus of our grantmaking. 
While the Child Care Innovation Fund can make grants to many types of organizations, and to partnerships of organizations, we do not make grants to individuals (for example, we do not make grants to a single licensed home child care provider or center). Our resources are small compared to the challenges the child care sector faces, so we are likely to be unable to fund all the requests we receive. 
Have a great idea, but you're an individual child care provider? Complete this survey and let us know!
Applications for the first round of funding opportunities closed in July 2021. Read more about the first communities to receive Child Care Innovation Fund Awards here. Applications for a second round of funding opportunities through the Child Care Innovation Fund are expected to open in the spring of 2022.
Priorities of the Child Care Innovation Fund
The Child Care Innovation Fund will invest in innovative regional and community pilot projects targeting one or more of the following: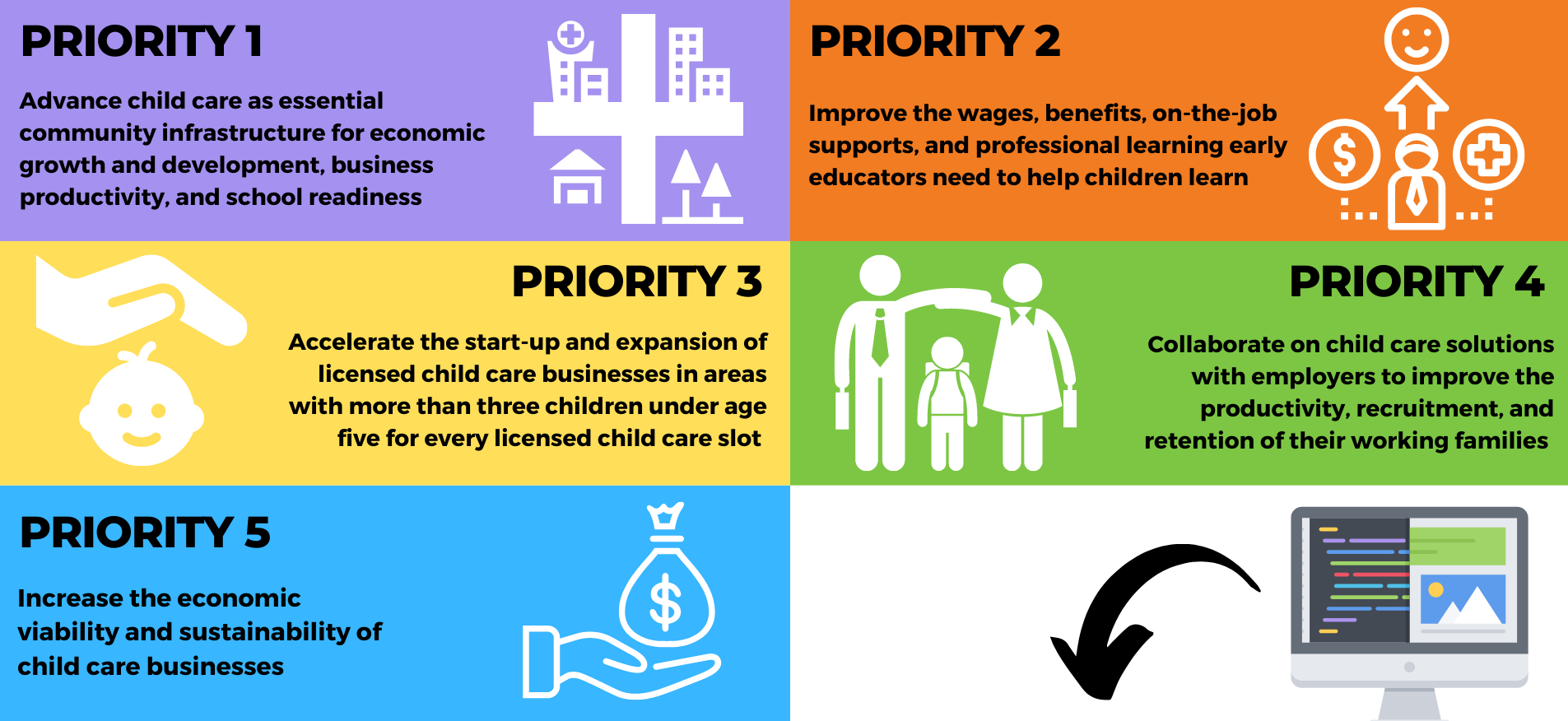 Learn more about the Priorities that the Child Care Innovation will address, including potential strategies and pilot ideas for applicants by clicking on one below:
Frequently Asked Questions 
Please email grants@ecic4kids.org and schedule a virtual office consultation, or with any questions you might have. We are ready to support you!