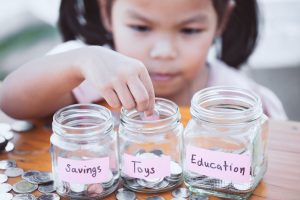 MELBA (the Michigan Early Learning Business Advantage) is a statewide membership program to keep child care businesses in business. Designed by providers for providers, MELBA helps save time and money. MELBA offers easy-to-use tools, resources and savings so early childhood educators can focus on providing high quality care for Michigan's children.
How It
Works
Become a member of Great Start to Quality (or complete your Self-Assessment Survey)
Once eligible, you will receive an email for MELBA registration. Please note only one membership is available per organization.
When you join MELBA, you are joining a statewide and national purchasing pool, with specific discounts designed for child care providers, child care businesses, early care providers, educators and teachers. MELBA also offers tools and resources to save providers time, such as templates, policies, guides, hiring tools and more.
New discounts & resources will be added continually based on your feedback and suggestions.  
Member support is based here in Michigan — email us anytime.
What's
Included
in MELBA
MELBA includes discounts and cost savings on:
Personal protective equipment (PPE).

Payroll services.

Insurance.

Hiring and job posting fees.

Food delivery to centers.

Disinfecting supplies such as gloves and bleach.

Children's learning and play materials.

And much more.
If your program is rated in Great Start to Quality or has completed a Self-Assessment Survey you can now set up an account and take advantage of the endless resources now available. Please note that only one membership is available per organization.