On April 15, 2021, more than 250 child care providers, educators and business owners joined Think Babies Michigan for a Child Care Townhall. They shared their ideas with a listening panel on how the federal funds should be spent based on their current and long-term challenges. The panel included leaders and policymakers from the Governor's Office, Michigan Department of Education and several state representatives.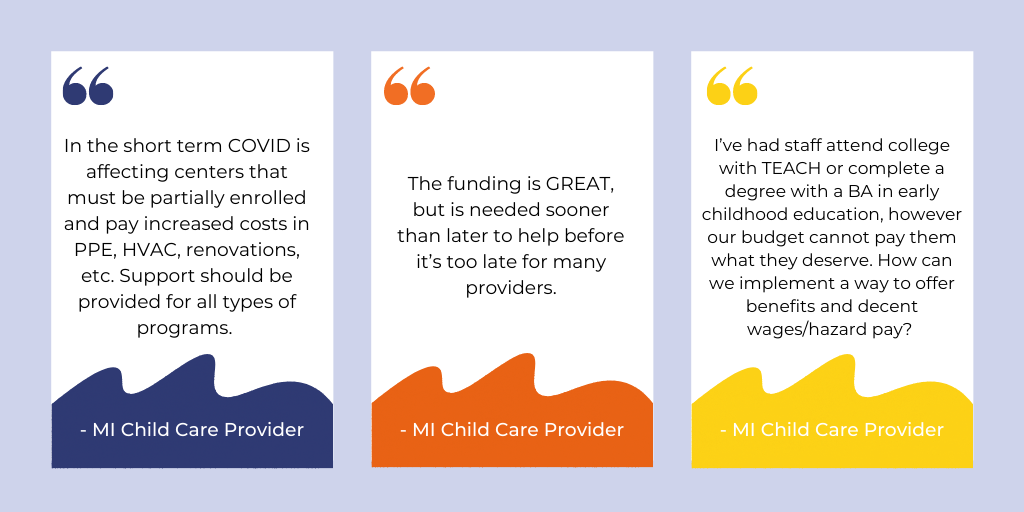 To find out what Michigan child care providers are saying about their needs, challenges and priorities for the future, click the buttons below:
Michigan is receiving an historic amount of federal funding to invest in our state's child care system. Reach out to your legislators to have your voices heard! If you're not sure who represents you, find your state representative here and your state senator here.
Thank you to all Michigan Child Care Providers and Early Educators – you are essential and your voice matters. 
Stay Connected: Sign-up for updates on funding decisions and how your voice made a difference!