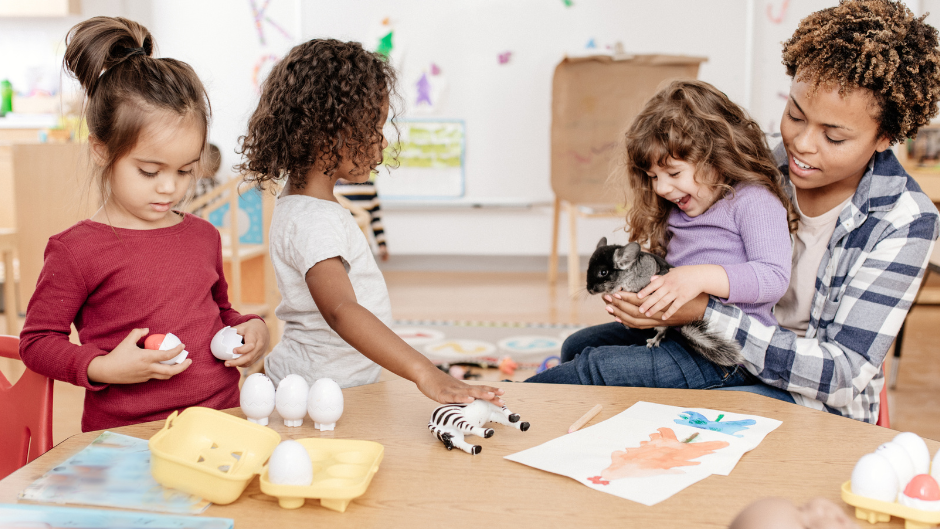 The Early Childhood Investment Corporation (ECIC) received $12.5 million in federal American Rescue Plan Act funding, awarded by the Michigan Department of Education (MDE) as part of the Caring for MI Future initiative. Caring for MI Future is a $100 million investment that will help more Michigan families find quality, affordable child care in their community by opening 1,000 new, or expanded, child care programs by the end of 2024.  
Starting in the fall of 2022, ECIC's Child Care Innovation Fund will issue calls for applications from communities seeking funding in one of the three following innovation opportunities:  
Regional planning

opportunities that bring economic development and early childhood leaders together to accelerate community-level efforts to address Michigan's child care crisis 

 

Start-up and scale-up funding to support communities to launch, replicate, or sustain  early care and education 

apprenticeship

models to address child care workforce challenges 

 

Supply-building opportunities specifically for entrepreneurs that operate home-based child care programs to incubate and launch

family child care networks .                     
Timelines for application openings can be found below. We encourage you to sign up for our emails to receive notifications of when each application opens. 
 Regional Child Care Planning 
A new round of the Early Childhood Investment Corporation's (ECIC) Child Care Innovation Fund opened September 28 for Regional Child Care Planning, announced in partnership with Michigan Economic Development Corporation (MEDC) and the Policy Equity Group. Regional coalitions can apply for $150,000 to develop a regional child care plan that meets the needs and preferences of working families, and address Michigan's current child care crisis.   
Applications for the Regional Child Care Planning Innovation closed on November 14, 2022. Please stay tuned for our exciting announcement of this opportunity's recipients! 
Early Care and Education Registered Apprenticeships 
ECIC's Child Care Innovation Fund opened an Apprenticeship Design Grant opportunity in October to help communities solve their child care workforce shortages. Eleven teams in communities across the state received an Apprenticeship Design Grant, which includes three consulting sessions with experts and $10,000 to design a customized child care staffing strategy for their community. See the full list of eleven Apprenticeship Design Grant recipients here.
In early 2023, communities can also apply for an Apprenticeship Pilot Grant, which includes funding and expert consultation to pilot an early care and education registered apprenticeship program in their community.
Family Child Care Networks 
Coming soon – applications for the Family Child Care Networks funding opportunity will open winter 2023.  
Be the first to know about upcoming Child Care Innovation Fund opportunities. Sign up to join our mailing list. 
These projects are supported by funding provided from the Michigan Department of Education utilizing American Rescue Plan Act (ARPA) funding, from the Office of Child Care, Administration for Children and Families, U.S. Department of Health and Human Services.  
Return to Child Care Innovation Fund Home.  >>